Succeed in a Slower Market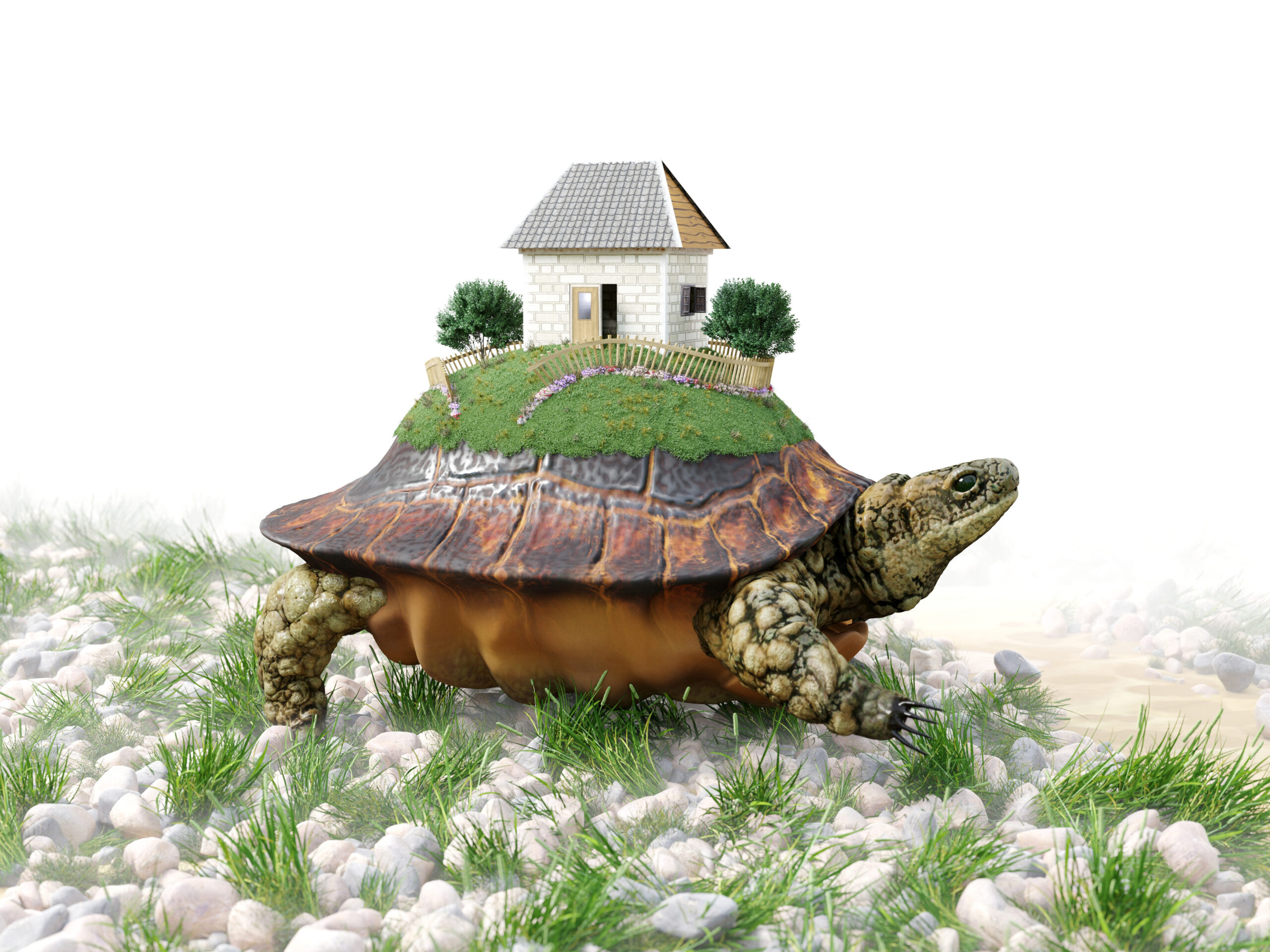 In August, the average US home sold below its asking price for the first time since March 2021. The number of new listings coming on the market dropped for two months straight, and the number of active listings remains about 44 percent below pre-pandemic levels. With the market slowing down, it is time to play full out.
I'm an advocate for understanding market conditions, but I also believe you must focus on what is in your control. You can't control the market but you can control how you react to it. Today I want to talk to you about setting yourself up for success in a slower market.
There are five areas you should focus on to ensure you succeed in the current market:
1
KNOW YOUR NUMBERS
Everything starts with how well you understand your business. The best of the best in the industry know, on average, how many conversations it takes them to book an appointment, how many appointments it takes to sign a new listing, and how many listings it takes to close the number of transactions they need to hit their income goal. Enter the Agent Success App. If you are not using this free app every day to monitor your activities, don't be surprised if you come up short on your business plan numbers. The Agent Success App is free to download from the App Store or Google Play. We continue to refine it to make it better, and it is like a free Fitbit for your business. It only takes 5 minutes a night to update it and it will keep you on track to hit your goals. Remember, the best of the best in any industry track their progress, and we've made that easy for you.
2
MAKE YOUR LISTINGS STAND OUT
Be prepared that your inventory is going to stay on the market longer and there will be more competition between sellers. As we move into a market where listings are taking 5 weeks to sell rather than 5 minutes, you need to position your listings to stand out. For sale signs are good marketing tools, but sold signs are better. Every agent's go-to for a lingering listing is to reduce the price, but before you do that, make sure you are marketing it properly. Bring a stager in to redecorate and take new photos. Add a floor plan, so buyers can envision themselves living in the space. Don't just host an open host, work it to the max! Circle prospect to invite the neighbors a few days before, provide sellers with a checklist to get the house show-ready, put signs and balloons at every intersection, arrive early to prepare the house, bring professional feature sheets, provide catering, and use a digital registry like Open Home Pro to collect visitor details and follow up. You also want to reach out to agents who specialize in that area or price point to ask if they may have buyers. Have you thought about offering extra incentives to buyers' agents? When the market slows down you need to pull out all the stops to ensure your listing gets the attention it deserves.
3
GET CLOSER TO YOUR CLIENTS
During the pandemic the real estate market was superheated and many of you were running from one address to another praying your offer was the one that got accepted. Anyone who entered the industry in the last few years never really needed to develop strong communication with sellers because listings didn't hang around long enough. Business, for the most part, felt very transactional. Today, as the days on the market grow, so is the need for building stronger relationships. I recommend you develop a help culture mentality. Don't be the ego-driven agent who shows up and says: "Here I am, look at me." Be the service-minded agent who shows up and says: "There you are, how can I help?" This change in attitude will endear your clients to you. Because you will be dealing with sellers over a longer period of time, you need a solid communication strategy. This includes weekly update calls, regularly reviewing showing activity with them so they understand how many views their listing is getting online (even if no-one is coming to see it), giving sellers a checklist of marketing activities, so they understand how much work you are doing behind the scenes, and giving them buyer feedback in real time, so you can quickly make adjustments. There should be no daylight between you and your clients.
4
MINDSHARE WITH OTHERS
During the pandemic, most agents were isolated, and they had very little contact with other agents in the office. Everything we learn is taught to us by others. We are better when we work together. Top agents build relationships with other top agents, both in their area and from other markets. Consider starting a mastermind breakfast group in the office. Ask your manager to participate as they are a wealth of knowledge. All of the company conventions are coming up soon. You should plan to attend your convention to build relationships with agents in other areas for referral business. The key to building relationships is that you need to "give to get". Share your knowledge freely and it will encourage others to do the same. If you have a great marketing idea, share it. If you've found a great new technology, tell others about it. The more you help others, the more they will want to help you.
5
AUTOMATE YOUR BUSY WORK
One of the biggest complaints I hear from agents is that they have no time. When I listen to their struggles, I can quickly see that they are busy because they are running around in circles most of the time. In a slower market you need more face time with your clients, you need better marketing for your listings, and you need more networking time with other agents. How do you do this if you already can't keep up with your workload? You need to automate your back end as much as possible. Having a good CRM system and automated marketing campaigns is the first step, but a CRM system is only good if you have the conviction to learn it and use it every day. Have you set up checklists that you follow faithfully for everything (new listings, open houses, closings)?  If you don't, you are burning brain power and precious hours on tasks that can be easily systemized. Marketing reports, newsletters, postcards, and holiday messages need to be automated, otherwise when we get busy, the activities we know have a lasting impact get pushed aside as we work with our "now" clients.
The difficult part of this is having the fortitude to take a step back from your day-to-day business to work on these tasks. One step back will allow you to go two steps forward.
Chris Leader
President
Leader's Edge Training