Agent 6-Week Success Series
The most comprehensive real estate course in North America
Agents in this course, on average, increase their production by 217%
This highly motivational, intensive course exposes you to innovative strategies and the latest technologies being used by the best in the business.
A Quote from Chris Leader
Master Trainer
"I can tell you with absolute certainty that you can become a real estate leader if you learn to do the common things uncommonly well. If you're committed, we can show you how."
About the Program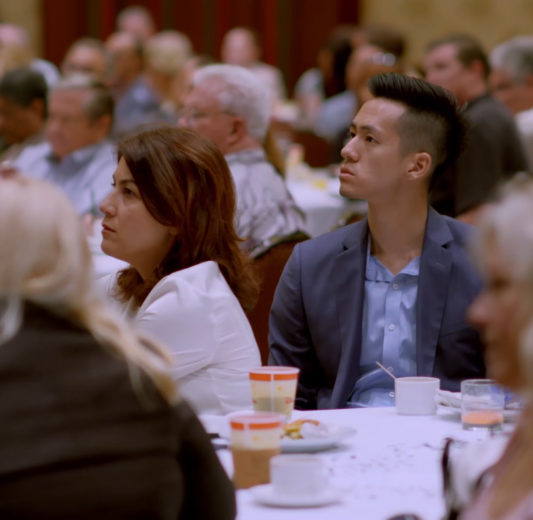 Our unique, spaced-training format allows you to practice as you learn.
Each week you learn a new topic and are given assignments to apply what you learn in the field. We track your productivity, help you overcome challenges, and consult with you on an ongoing basis.
We build exceptional routines for lasting results.
We stay connected after the course to ensure your business continues to grow.
Ask Us a Question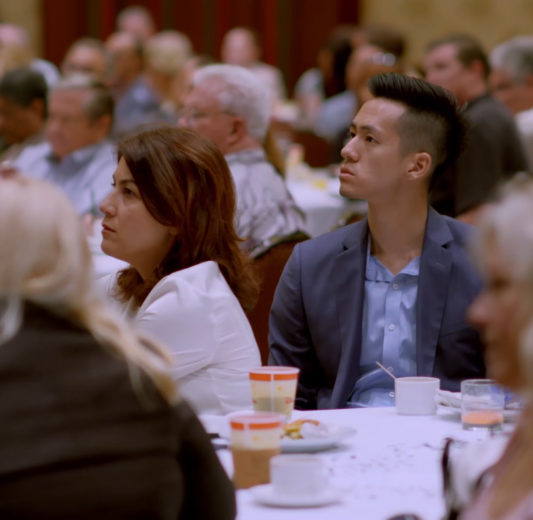 Topics Covered
Business Systems
Financial Planning
Lead Generation
Referral Marketing
Social Marketing
Geo-Marketing
Listing Presentations
Pricing Strategies
Objection Handling
Negotiation Skills
Buyer Presentations
Time Management
What's Included
Printed Manual

This extensive, easy-to-follow course manual contains amazing content that you will use for the rest of your real estate career. There are hundreds of scripts, checklists and templates that organize your business and help you focus on the highest priority activities.
Audio Tracks

We believe that repetition is the key to learning. Everything you learn in the course has been recorded, so you can listen to it over and over again. You receive over 16 hours of audio tracks that you can download to all your devices to learn on the run.
Seller Listing Presentation

Nail your listing appointment every time with a beautiful, high quality presentation. This presentation was designed by a salesperson for a salesperson with one objective in mind…walk in and walk out with the signed listing! There are over 50 slides in the presentation that can be customized to include your unique services. You also receive a stellar pre-listing package that can be customized and sent to sellers in advance of your listing appointment to set you up as a true professional.
Buyer Consultation Presentation

Showcase your services and demonstrate why buyers should commit to working exclusively with you. This gorgeous presentation walks buyers through the homebuying process and all the amazing services you provide to find them the perfect house. The result? Every buyer you work with will be in an exclusive relationship with you. You also receive a customizable buyer services package that you can print and hand out to potential buyers at open houses to showcase why they should work with you.
Business Planning Tool

In business, it's not what you earn but what you keep that counts. Many agents are exceptional at sales, but terrible with money management. Avoid the emotional roller coaster of living from deal to deal by learning how to plan ahead. Create a simple, easy-to-use business plan that directly translates your financial goals into daily, weekly and monthly activities.
Agent Success App

This amazing app is like a fitbit for your real estate business. Tell us how much you want to make. Tell us about your current business strategy. We'll tell you what you need to do every day to reach your goals.  It's like having an accountability coach in your pocket!