Business Planning Tool for Realtors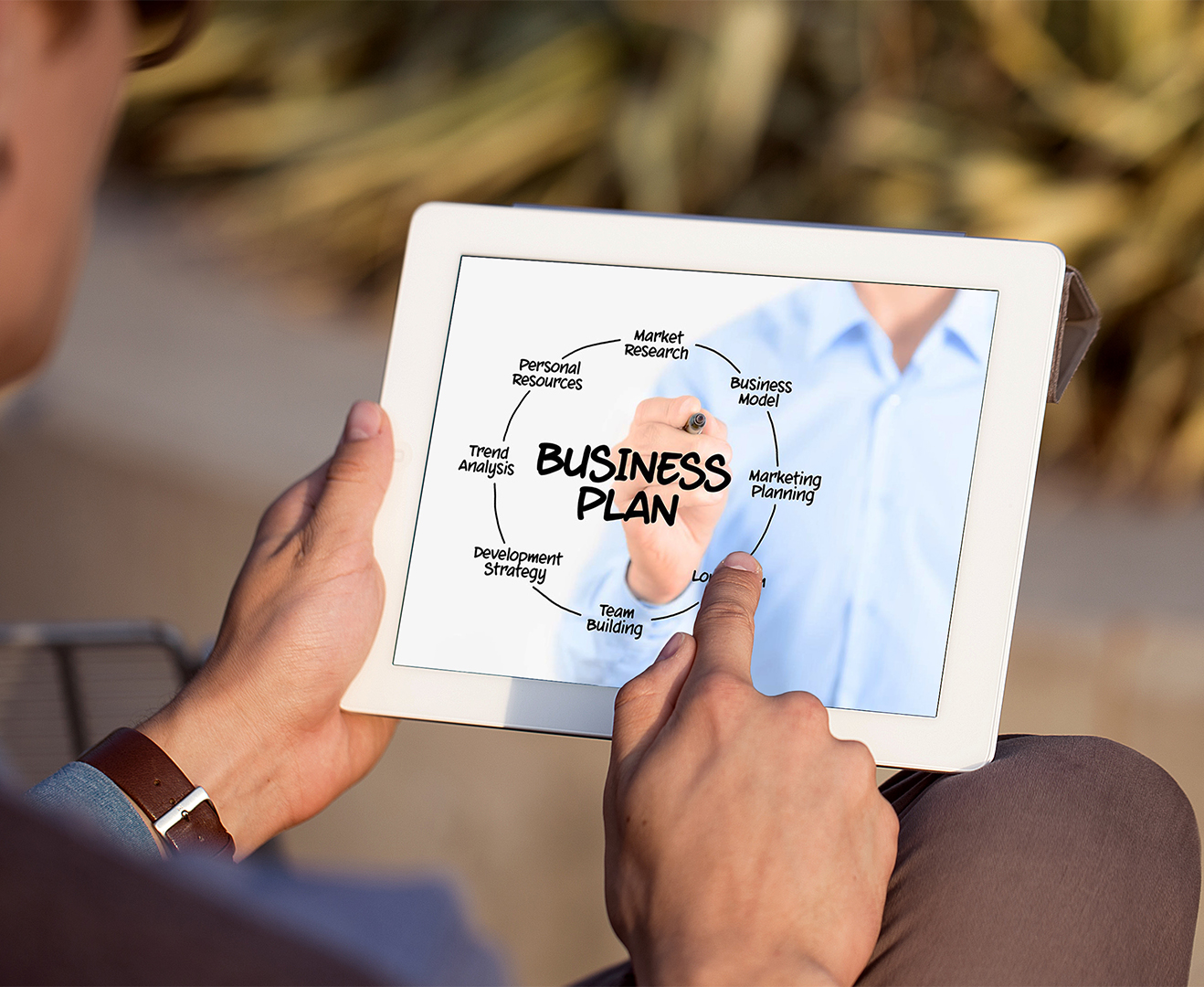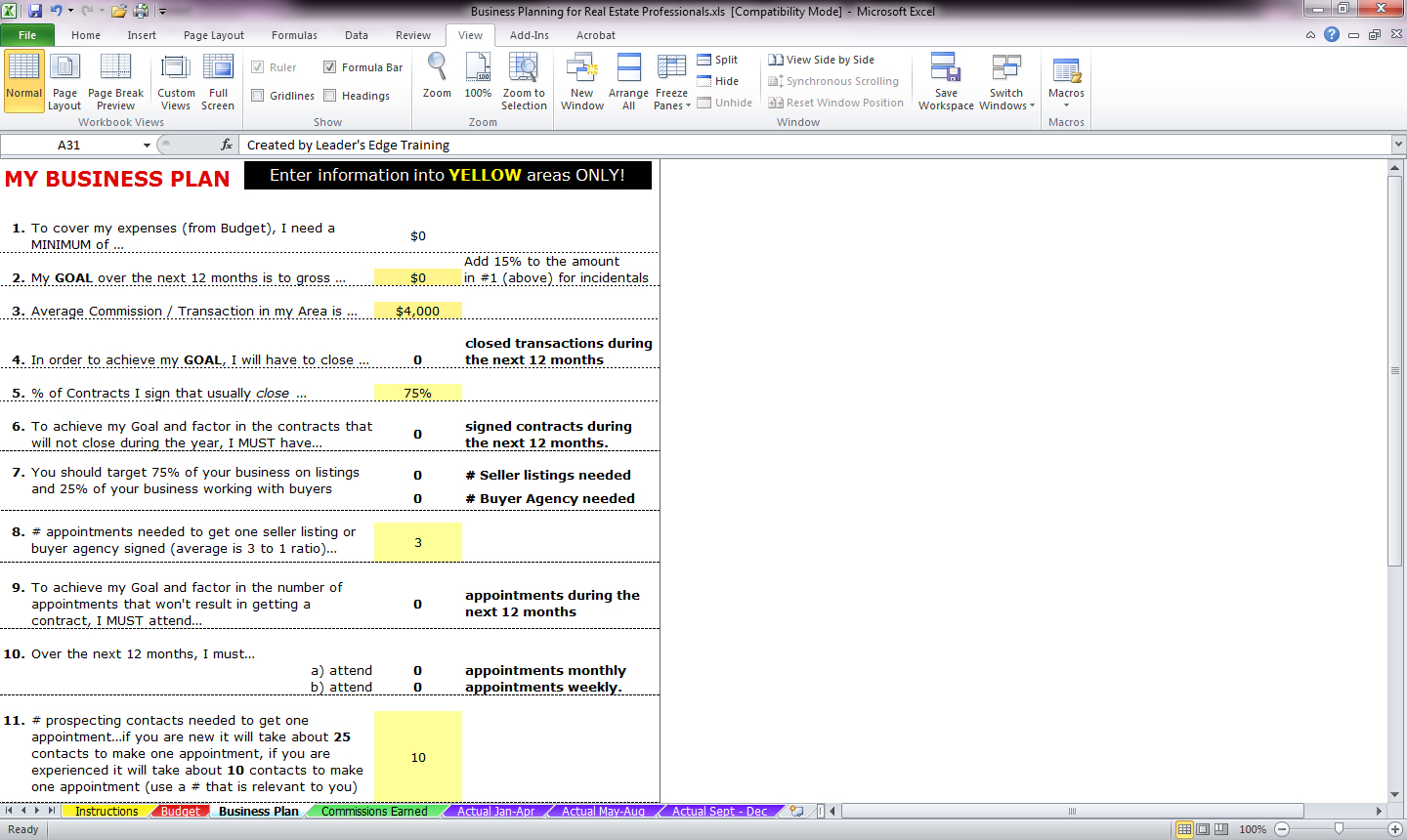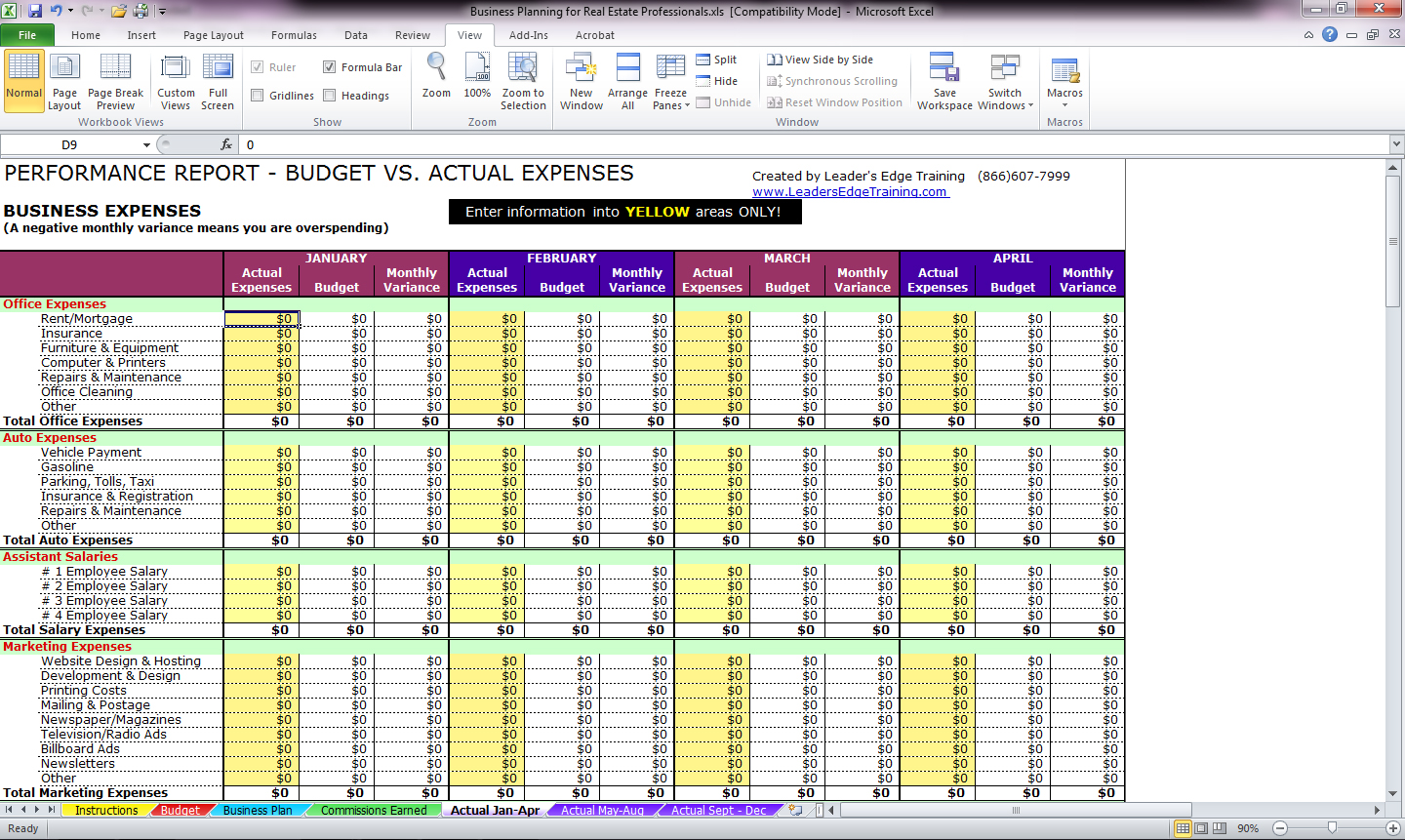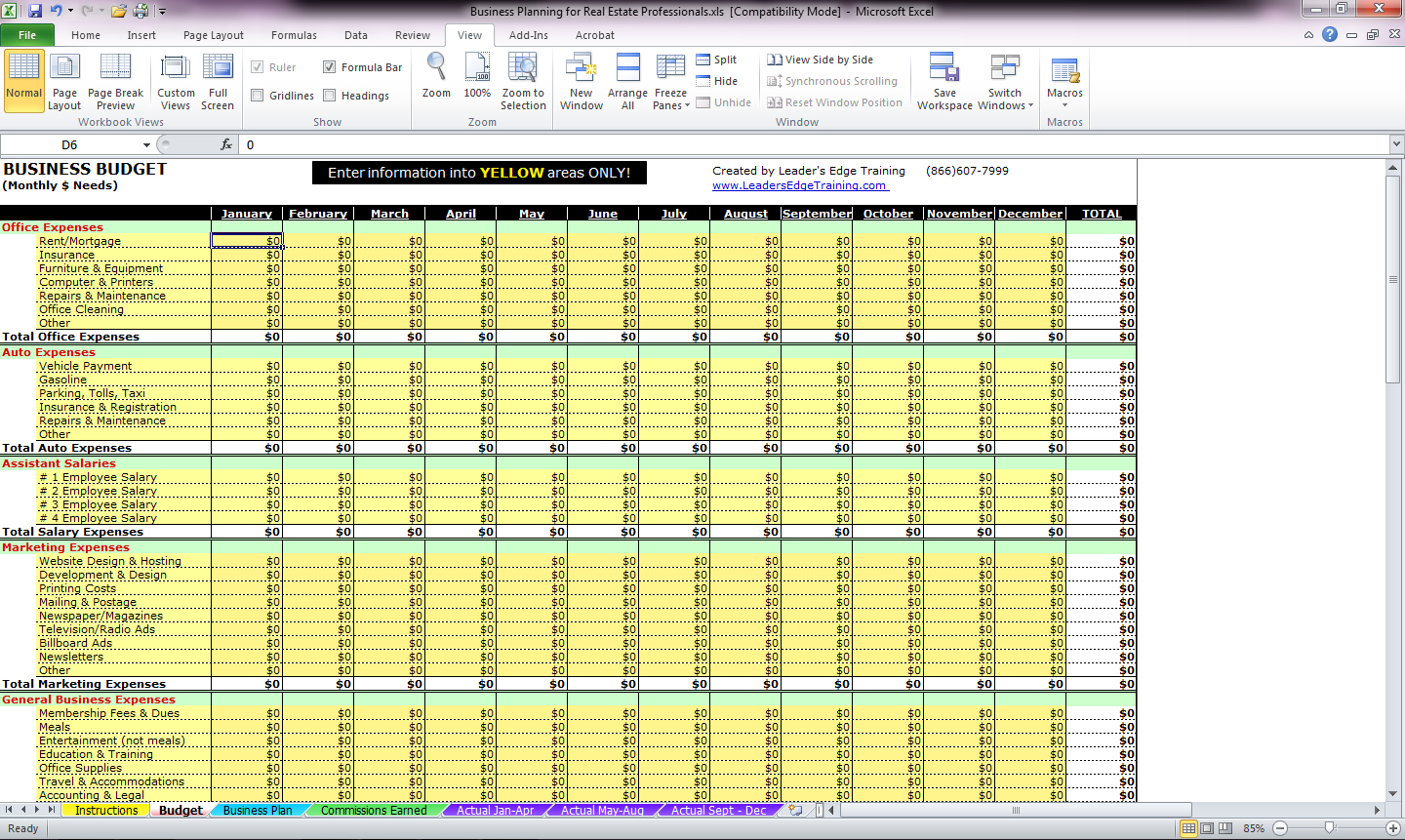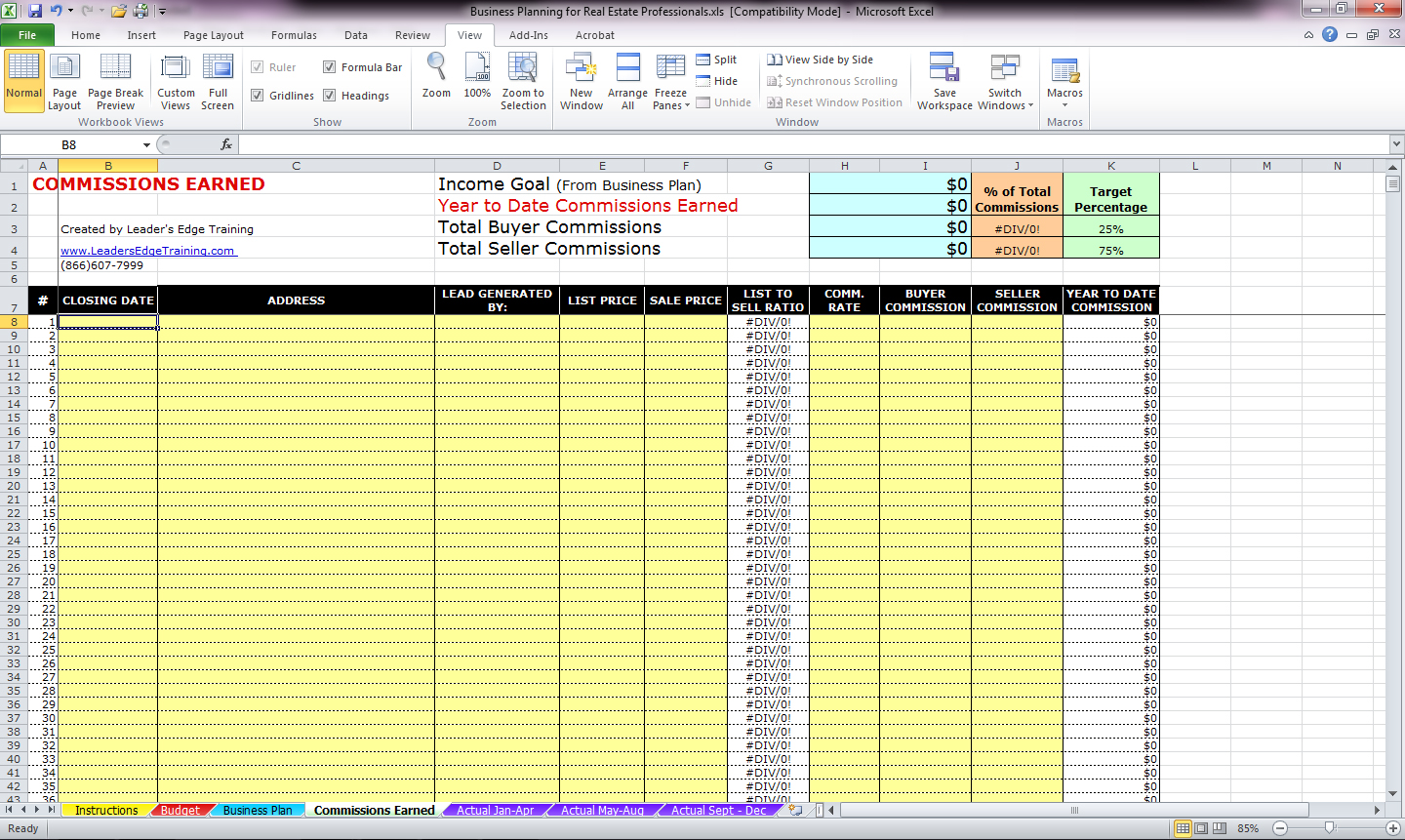 What You Get
An easy-to-use personalized budget – to help you determine the yearly income you require for continually growing your business, covering all of your personal and living expenses, and putting money away for retirement.
A step-by-step business plan – to determine what activities you need to do each day to achieve your income goal.
A performance report – to monitor your progress, spot problems early and put fixes in place, so you can stay on track.
Author: Leader's Edge Training
Format: Electronic File for use with Microsoft Excel
Delivery: Delivered via electronic file download.
Refunds/Returns: No refunds. All sales are final.