First-Time Homebuyer Seminars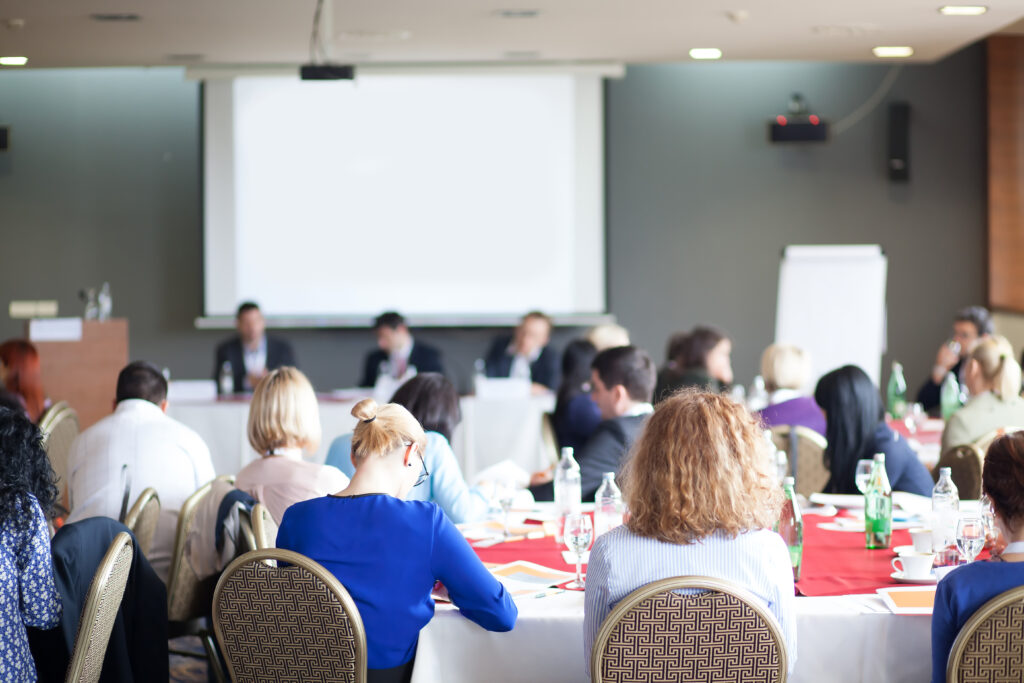 A great way to get the attention of Millennials is to host first-time homebuyer seminars. This strategy puts you in front of several potential buyers at once, but more importantly, it gives you a reason to prospect for seller listings in starter markets.
Millennials are becoming a major contender in the market. The largest chunk of millennials is now hitting 30 and they are ready to buy their first house. Even though affordability is an issue, low interest rates are getting them in the game. Remember, everything we do these days should be focused on getting more listings. Hosting a first-time homebuyer seminar lets you network with several potential buyers at once, but the added advantage is that when you are prospecting for listings, you can let them know about the seminar and that you can introduce them to a lot of potential buyers.
As a sales professional, your most important task every day is striking up new relationships and looking for new opportunities. Attracting first-time homebuyers is a great way to increase your business. From a relationship perspective, if you manage the relationship well, the lifetime of that client can give you 5, 6 or 7 transactions (and that doesn't include the referral business you can get from them). But it all depends on how well you take care of them and how well you stay in touch. If you sell a house, you cash a commission check. If you build a relationship, you make a fortune.
For those of you who are up for the challenge, how do you host a homebuyer seminar? I have some suggestions.
1
DON'T EXPECT PERFECTION:
When you do your first workshop, it won't be perfect. Expect some bumps. The more of them you do, the better you will get at structuring and organizing them. Don't be too hard on yourself the first time out.
2
CHOOSE THE RIGHT PARTNERS:
You need a few other people to help with marketing and delivering content. In the past I have connected with mortgage, title, and home inspectors, but I ended up doing most of the work and they were able to benefit from it. Learn from my mistakes, you need everyone to share in the workload and the investment.
* Choose partners willing to market to their database.
* They must be willing to invest money for marketing and meeting rooms.
* They must be willing to prepare a great PowerPoint presentation and handout.
* Pick reputable partners. Your reputation is tied to theirs.
3
ORGANIZE THE AGENDA:
5 min – Start on time. Welcome everyone and talk about the benefits of homeownership.
5 min – Outline the agenda, so they know who the speakers are and what they will learn.
15 min – Introduce the mortgage professional. They talk about why it is important to get pre-qualified and how it strengthens their negotiation power if there are multiple offers.
15 min – Introduce the home inspector. They talk about what's involved in a home inspection and five critical things to look for when buying a house.
15 min – Introduce the lawyer/title. They talk about the components of closing a sale and what's involved.
15 min – You present last. This is your time to shine. Provide answers to the most frequently asked questions about the homebuying process.
20 min – Q&A Session. Do NOT allow presenters to answer questions during their presentations. All questions will be answered at the end to ensure you stay on schedule. Let attendees know that the mortgage professional will meet with them individually to get them pre-qualified. Once they are qualified, the mortgage professional will give them back to you to start house hunting.
4
MARKETING IS CRITICALLY IMPORTANT:
All of your work with be for nothing if you don't have a critical mass of attendees.
* Send postcards into apartment buildings advertising your free seminar. Why pay rent when you can own?
* Phone tenants in apartment buildings to get people registered (check numbers against the DNCL).
* Create a flashy ad and pay to promote it on Facebook and Instagram. Target people between 25-35.
* Email everyone in your CRM system to invite them. Ask them to invite their friends. Your partners do the same.
* Create a landing page or Facebook event page where people can RSVP, so you can collect their contact details.
* When someone registers, send them a confirmation email with the seminar details. Send a reminder email the morning of your seminar.
5
MEET WITH PARTNERS ONE WEEK BEFORE:
Review everyone's PowerPoint presentations. Ensure there is consistency between the messages, but no-one is repeating content covered by someone else. Combine all presentations into one, so the seminar flows well and there are no technical issues between presenters. Create handouts for the audience and include the presenters' contact details.
6
ZOOM OR IN-PERSON?
It is more cost effective to deliver these seminars via Zoom (and during pandemic lockdowns in some areas this is the only option). However, building relationships is more easily done in person, so if possible, book a meeting room in a local hotel. Preview the meeting space before you book it!
If you are doing them using Zoom:
Make sure you do a practice run a few days before, so everyone knows how to use the technology. Make sure all presenters have good lighting on their face, a good camera, and a proper microphone. Broadcast the seminar live on Facebook and YouTube when you start. You must be masterful at welcoming guests as they arrive. Have someone on standby who can assist guests with technical issues if anyone has trouble logging in.
If you are doing them in-person:
Arrive at least an hour early to ensure the room is set up properly, the temperature is not too hot/cold, handouts are on the chairs, the AV works properly, and put background music on as people arrive. Greet guests at the door and make them feel welcome. Ask them to sign in to ensure you have their correct contact details.
7
USE THE SEMINAR TO PROSPECT FOR LISTINGS:
Use the seminar as a reason to prospect in starter home areas. Let homeowners know you are putting on a first-time homebuyer seminar and you expect to have a lot of potential buyers for their area, Have they thought about selling? This would be a great time because you can introduce their listing at your seminar, and they will immediately have prospective buyers. Ask homeowners if they know anyone who is thinking about buying their first property because you would like to invite them to the seminar.
I personally have had tremendous success putting on these seminars. After I sold people their first house I kept in touch and as their life changed, I was able to help them move up.
Homebuyer seminars don't magically happen. They take a lot of planning, organizing, and marketing. Once you choose your partners and your date, work with a graphic artist to put together a flashy marketing piece and follow the steps I've given you today to deliver a stellar presentation.
If you want to improve your sales skills and generate more leads in 2021, check out https://leadersedgetraining.com/virtual-training.
Chris Leader
President
Leader's Edge Training