Enhance Your Listing Presentation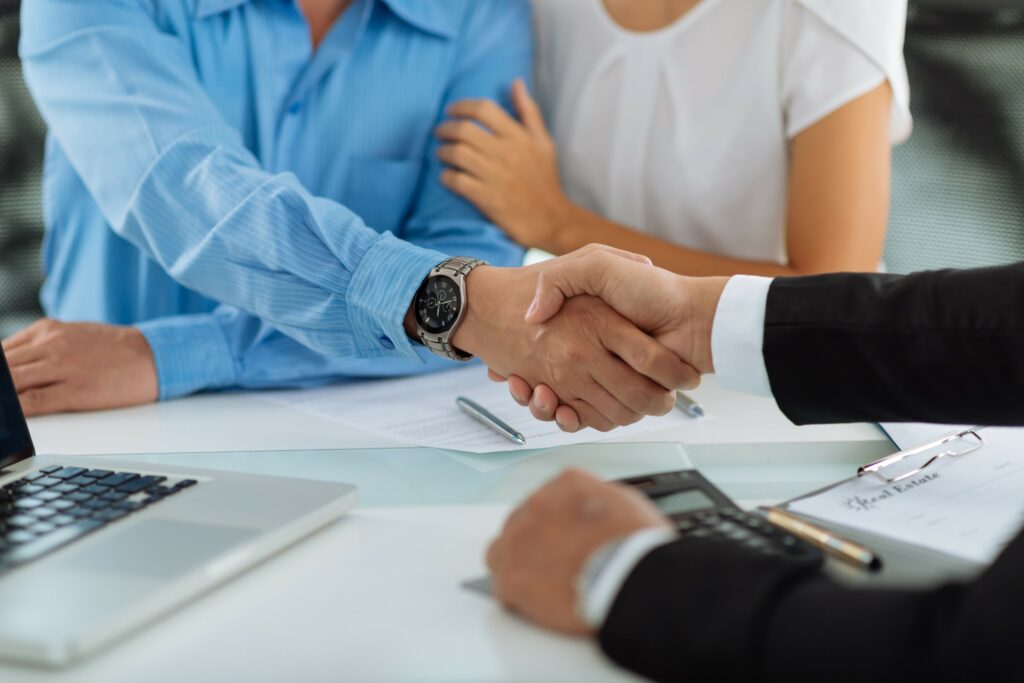 I believe the most successful agents in the industry are those who focus on listings. Today I give you ten tips for things you can do to set yourself apart on your next listing appointment.
Tips to Boost Your Listing Presentation:
You may think some of these strategies are common sense, but I have learned over the years that common sense isn't always common practice. Do these ten things on your next listing appointment and see what a difference it makes!
1
Know Your Stuff
To impress potential sellers you must know more about the market than they do (and your competitors). This may sound simple, but it takes work. Before every listing presentation, you should spend 2 hours reviewing recent sales and current competing listings. You should be able to recite details about these listings and sales without having to refer to your notes. Being able to do this will give sellers confidence that you know your stuff.
2
Know Your Potential Buyers
Artificial intelligence has come a long way in the past few years. Technology exists that will tell you the most likely buyer for a property. Rather than talking about a generic marketing plan when you are on a listing, you should discuss who the most likely buyer will be for their property (e.g. growing family, baby boomer, investor) and what specific marketing strategies you will use to attract those buyers. Describing a "bespoke" marketing plan for their property will impress the heck out of potential sellers.
3
Dress to Impress
The trend these days is to dress down. I get it, we all prefer a pair of blue jeans over a suit, but what impression does that leave sellers with? I was always taught that you don't dress for yourself, you dress to show respect for your clients. Think of it as a $10,000 – $20,000 job interview. Showing up disheveled will cause sellers to think you are disorganized in everything you do. Bring common sense to this. You can't show up to do a listing presentation on a farm in a 3-piece suit, but tailor your dress to your clients. Always err on the side of overdressing versus underdressing. This is for all the marbles.
4
Bring a Small Gift
The law of reciprocity teaches us that when you give something, it is fair to assume you will get something in return. This is such a simple strategy that most agents don't do, but has a significant impact. If you are competing with other agents, the decision about who to hire often comes down to who the sellers like the most. When you show up to your appointment with flowers, coffee and carrot cake, it instantly breaks the ice. People will not do business with you unless they like you and trust you. When you first arrive, they have built up a wall to protect themselves. With every nice thing you do, you remove a brick from that wall and it starts to build trust.
5
Never Assume It's a Done Deal
Often when we go to a listing appointment with friends and family, we assume it's a done deal. We don't want to bore them with doing a full listing presentation, so we chat about the basics and expect them to sign. No so fast! Your friends and family deserve the same level of professionalism that strangers get, if not more. When you arrive at the house, say something like "I am very excited to help you sell your house. I want to take off my "friend" hat and put on my "business" hat tonight and show you all of the things I do to get you top dollar for your house." Trust me, they will appreciate that you are taking their listing so seriously.
6
Don't Rush into Business
When you first arrive at the listing appointment, the air will be a little tense. The sellers are about to make a big decision. To ease the tension, it is always great to small chat for a few minutes before you jump into business. A few starter questions may be:
1) What do you like to do when you're not selling houses?
2) Tell me your story…where did you meet?
3) What do you do for work?
4) Why did you choose to live here?
If you run out of personal questions to ask, think FORD (family, occupation, recreation, dreams). Everyone has a story to tell, and the more you get to know them and their motivations, the better you can serve them.
7
Understand What They Want
Once the mood in the room starts to warm up, it is time to transition to business. It is as simple as saying "I'm really enjoying our conversation, but you did get me over to talk about real estate, so why don't we get started. I have some questions I'd like to ask to figure out what it is you are looking for in your next house and how I can help you with that." Most agents focus the conversation on selling the house. This is wrong, wrong, wrong. Let's face it, no one enjoys moving. The motivation for moving comes from what they want in their next house, not what they're selling. The sale of their house is only a means to get what they want…the next house. Throughout the conversation, keep them focused on how exciting it will be to get into the new house.
8
Build a Relationship
I have always said "Sell a house, cash a commission check. Build a relationship, make a fortune." Don't treat this like a transaction, treat it like the start of a friendship. Be truly inquisitive when you are on the appointment. Ask lots of questions and listen intently to their answers. When you truly understand what it is they want, you can tailor your conversation to explain how your services uniquely meet their needs. It is important to find common ground and shared interests (for example, perhaps you both like to golf). Commonalities build trust. Trust deepens the relationship.
9
Be a Storyteller
When I teach my classes, students say they trust what I teach because they can tell through my stories that I have walked a mile in their shoes and I get them. You need to do this with your sellers. Stories bring your presentation to life. Perhaps it is explaining how a specific strategy helped another similar client achieve their objective. Perhaps it is a personal story to share how you understand what they are feeling because you've been there before. Since the beginning of time, humans build bonds through sharing stories. It is very powerful. To enhance your stories, you also need a great digital listing presentation to help your stories come to life. Men are typically visual communicators while women are typically auditory communicators. This isn't always the case (so forgive the stereotyping). Telling powerful stories along with a great digital presentation ensures you connect with everyone.
10
Coffee is for Closers
The natural conclusion of a good presentation is a signature. When you prepare for a qualified appointment it is only reasonable to assume that you will walk out with the listing. Without arrogance, but with confidence, you need to assume success. If everything you do is predicated on the concept that you will get the listing, how you communicate during the presentation will change. Sellers buy confidence. Confidence comes from preparation. At the end of the day, the seller wants to know they were worth your effort.
Your digital listing presentation is always a work in progress. Every time you go on a listing appointment, take the time to review the slides and mentally rehearse the presentation in your mind. Practice makes perfect.  If you want to learn more about how to deliver a stellar listing presentation, check out https://leadersedgetraining.com/virtual-training.
Chris Leader
President
Leader's Edge Training