Do You Need An Assistant?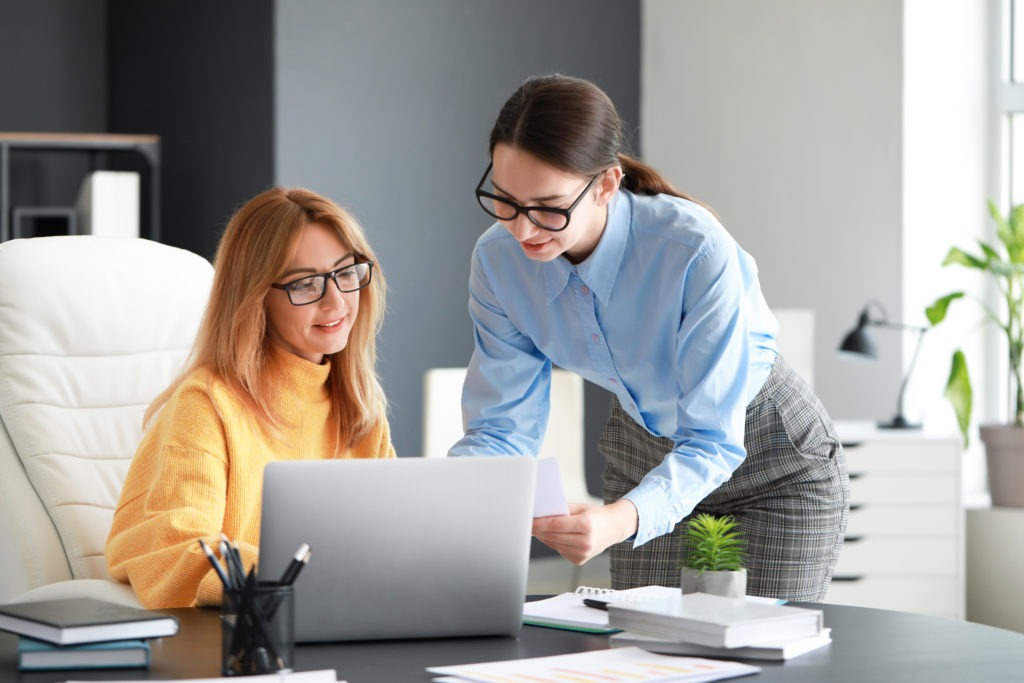 I believe when you combine a rainmaker with a highly skilled assistant, it is the perfect combination to maximize your income, deliver exceptional customer service, and achieve work-life balance. Isn't that what we all strive for?
Recently, in conversations with many of our coaching clients it has come up over and over again how busy they are. Some are having their best years on record. Real estate is the one bright spot in an otherwise tumultuous economy, and we should be grateful every day that our industry is doing so well. Because our coaching clients are so busy, many of them are considering hiring an assistant. The question you might be asking yourself is "when is it the right time to hire an assistant?"
Are you at the point where you realize:
you can't keep up with it all
the details are no longer being handled the way you like
your customer service is starting to decline
you no longer have time to do the little things that endear your clients to you
you don't have time for family and friends
you can't remember the last time you had a date night with your partner
you haven't been to the gym in weeks
All of these are signs that something needs to change. You may answer YES to all of these qualifiers, however, we can't look at our business at a specific moment of time, we need to consider if the increase in business is long-lasting or a temporary spike. It is important to be an optimist as a salesperson, but it is also important to be a realist as a businessperson.
Does your production volume warrant it?
A busy solo agent should be able to handle 24 transactions a year (2 per month) without an assistant. If you work in a luxury market, this number will decrease because selling expensive homes requires extensive marketing and attention. If you work in a less expensive market, this number will increase. When you sell less expensive homes the per-unit revenue doesn't allow for sophisticated marketing, so you spend less time on each property.
Does your income warrant it?
If you are currently selling 24 homes at year at an average sale price of $400,000 x 2.5% = $10,000 commission x 24 = $240,000 gross commission. After you take off the company split and all your business expenses, you might pay tax on $100,000. Can you afford to pay for an assistant from your current income? When you first hire an assistant, your income won't instantly increase, so you must be prepared to absorb their wages into your existing income. Over time, your income should increase by at least double their wages, but that doesn't happen overnight.
If the average wage for a good assistant in your area is $40,000, we recommend paying slightly above average so you can attract the best candidates and retain them. If you pay $50,000 and you net $5,000 on every transaction after the company split and business expenses, this means you need an extra 10 transactions a year just to cover their wages. Your goal is not to cover their wages, but to increase your income, so you really need an extra 20 deals a year to warrant the investment. Can you do an additional 20 deals a year if you hire an assistant?
Often decisions are driven by ego, not economics.
There are other upfront costs you need to be thoughtful of. You will need to provide them with a computer, a printer and phone. You will need a payroll system and a bookkeeper to handle payroll deductions. All of these costs add up.
Despite these qualifiers, I still believe hiring a great assistant is a fantastic investment for the right agent. Let me give you some tips for hiring the right person at the right time:
1
Don't hire them yourself.
You don't have the skills to properly critique resumes, interview and test their skills or check their references. Leave this to an employment agency. A mistake I commonly see is agents make is hiring a friend, relative or another agent who doesn't have the right skills and their business suffers terribly.
2
Hire them for their administrative skills not their sales skills.
They don't need a real estate license. You are hiring them for their attention to detail, technology skills, and exceptional customer service. If you are looking for someone to handle sales, you need a buyers' rep not an assistant.
3
Timing is everything.
We always think about hiring someone when we are busy. There couldn't be a worse time. You won't have time to properly train them and your business will suffer. Expecting someone to learn on the fly is an unreasonable ask. Hire an assistant when business is slower, so you have time to train them properly and you can work on revamping your systems while you aren't madly running around with clients.
4
Develop a training manual.
As you are training them, have them develop a detailed procedure manual. Get them to document every task they do, right down to the smallest detail. If they leave you, this becomes the training manual for your next assistant.
There is a lot to consider before you bring another person into your business. The benefits can be tremendous, but the downside can be costly if it's not done properly. Don't just jump in, do your homework.
If you are at crossroad where you think you want to hire an assistant, please call us for advice before you commit. We're here to help.
Chris Leader
President
Leader's Edge Training