Winning in Bidding Wars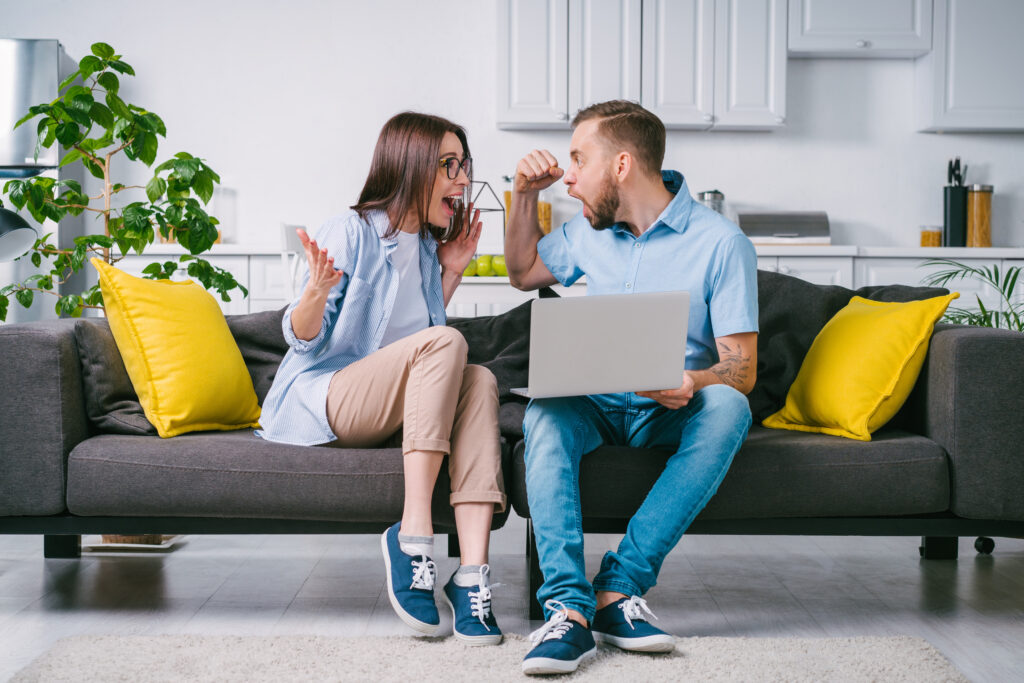 These best practices will help you navigate a complex real estate market to a successful outcome on behalf of your buyers. You'll have happier clients and better work-life balance.
Most markets continue to be undersupplied and agents are getting increasingly frustrated working with buyers because they keep losing out in multiple offers. I completely understand their frustration. They work several weekends showing properties to buyers, they finally find one that fits their needs, they submit an offer only to find out they are competing with 15 other buyers and they lose out in the negotiations. The buyers end up frustrated thinking they will never find a house and they take that frustration out on their agent. The agent ends up frustrated because they feel like they are working for free, their clients are disappointed with them, and their relationship quickly goes downhill.
Stop being a victim and start taking control.
It all starts with properly QUALIFYING your buyer prospects, so you don't waste valuable time. Here are four proven qualifying techniques to ensure you only work with serious buyers:
1
Will they meet you for a buyer consultation before you look at properties?
These meetings can take place virtually or in person depending on their comfort level. Will they set aside an hour to meet with you so you can explain the home buying process and set up a successful negotiation strategy for this market?
2
Are they pre-approved for a mortgage?
Have they saved a substantial down payment? Do they have good credit? How much can they comfortably afford? Have they met with their lender? In a hot seller's market, buyers need to act fast when they find the right house. Submitting a commitment letter from their lender with the offer lets the sellers know they are legitimate.
3
Will they sign a buyer representation agreement (BRA)?
Are they willing to work with you exclusively at your chosen commission rate? Keep an eye on the class action lawsuit in the news right now around buyer commissions, which will make it even more important to get your BRAs signed to establish your commission. Without a BRA, you could end up working for free.
4
If they saw the right house today, will they buy it today?
Are they emotionally ready to make the commitment? This question helps you determine if they are a passive looker or a committed buyer. If they say no, put them on your B list, email them new listings that fit their profile, but don't waste time showing them properties they are not ready to buy. Anything they see now won't be available when they are ready to buy.
MANAGING YOUR BUYER'S EXPECTATIONS:
At the critical time of drafting an offer, if you haven't managed your buyer's expectations about how they must negotiate in a seller's market, it is normal for a buyer to default to a conservative position and ultimately they'll lose out in a competitive situation. In a hot seller's market, you must prepare your buyers upfront to expect the following:
They must act fast. In an undersupplied market, as soon as they see something they like, they must jump on it. They must have their financing pre-approved, so they can confidently submit an offer at a moment's notice knowing they can get a mortgage as long as the house appraises.
Clean offers win out. In a hot seller's market, adding conditions like a home inspection is risky. If you are competing against other clean offers, you'll likely lose out. Conditions safeguard the buyer, but they also give them a way to wiggle out of the deal, making the offer less appealing to the seller. Before submitting an unconditional offer, ensure your buyers understand the risks of doing so.
The asking price is the starting line. In today's market, sellers often underprice their listing to entice bidding wars. You must educate your buyers that the asking price is often the starting line, not the finish line. Before submitting an offer, do a quick CMA on the property to help your buyers understand what the market value truly is on the house. Always ask them "What is the most you are willing to pay for the house and still be happy?"
Five-Star Certified Buyers. If you want your offer to stand out, rather than just offering more money which can cause appraisal issues, here are five things your buyer can include to make their offer uniquely attractive:
1. Larger Deposit – proves the buyers are serious.
2. Pre-Approval – include a lender commitment letter with your offer.
3. Warranty – buyer purchases a warranty to cover both parties until closing.
4. Moving Expenses – buyer offers a moving allowance on closing.
5. Commission – buyer offers to pay a % of the seller commission.
Include a letter with your offer explaining the benefits of these five strategies. Most seller agents won't have considered these strategies, so a short explanation will help them understand the true value of your offer when presenting it to the seller.
Review your digital buyer consultation presentation to ensure all the points discussed here are included to help your buyers understand how to negotiate in today's market. If you need a great digital presentation, we have a great one for you: https://leadersedgetraining.com/resources/
Chris Leader
President
Leader's Edge Training