When Clients Mistreat Us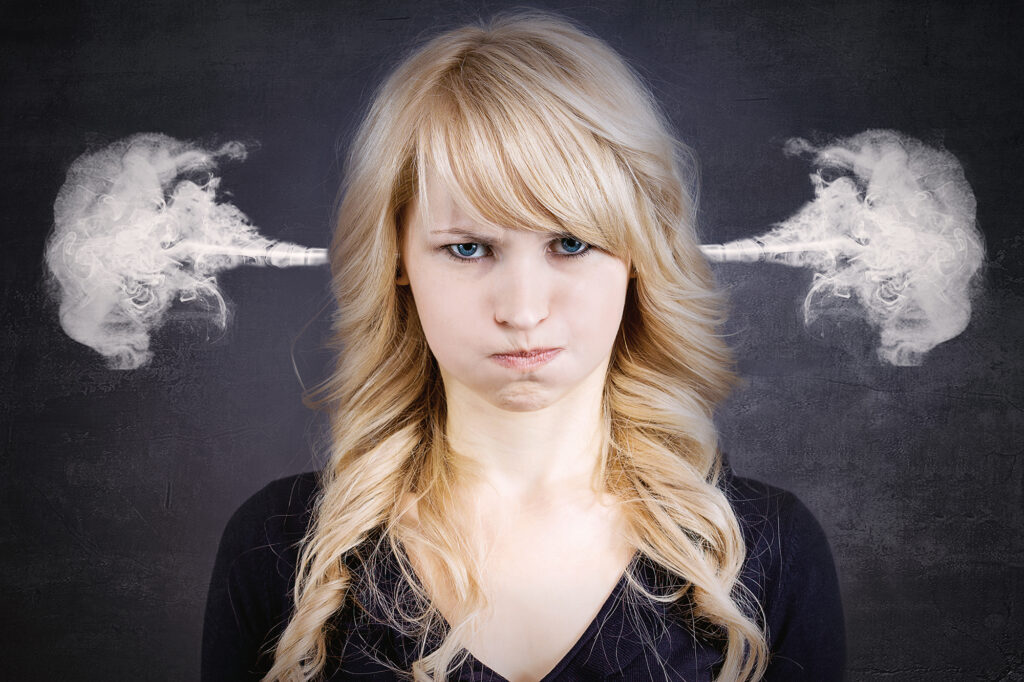 Residential real estate is emotional. No doubt about it. There is a lot on the line for you and your clients. As much as we get to enjoy the emotional highs when we help a client find the perfect house, we also must deal with the emotional lows when a deal falls apart.
At some point in your career, you will be in a situation when a client gets irate and yells at you for something that wasn't your fault. How you deal with the situation in the heat of the moment can either rescue the opportunity or kill the relationship forever.
As the saying goes:
10% of life is what happens to you
90% is how you deal with it.
We are only human. We try to deliver an exceptional experience for our clients, but things happen that are out of our control:
Financing falls through and the deal collapses.
A home inspection reveals a defect that kills the deal.
A buyer is sure their offer will get accepted and it doesn't.
An appraisal comes in too low.
A stressful situation can unravel very quickly when different personalities are involved, and everyone is emotionally connected to the outcome for different reasons.
What do you do when one of your clients treats you unfairly? How do you handle it when a client starts yelling at you and treating you like a punching bag? When we feel attacked, we instinctively want to fight back. We try to defend ourselves and explain why it wasn't our fault. But fighting back only increases your client's frustration.
At this critical moment, when tempers are flaring, you must summon the strength to take a deep breath, carefully consider the outcome you want, and then calmly communicate a solution to your clients. Let them know how you will fix this. Rather than matching aggression with aggression, you need to calm everyone down. We do this by taking a passive position. Round your shoulders, lower your voice, lower your glance, and apologize for how the situation turned out (even if you didn't cause it).
What they want to know is that you empathize with how they are feeling, you understand why they are upset, you are sorry the situation happened, and you will do everything in your power to correct it. We must remember that it is our client who holds the power in the relationship. WITHOUT THE CLIENT, THERE IS NO SALE. So, if anyone in the relationship must suck it up – it is you. Clients can misbehave and fly off the handle. You can't.
Getting through the difficult situation and calming your clients down is the first step, but how do you deal with the fall out? Often when someone is mean to us, it is natural for us to resent them afterwards. We feel emotionally beat up. We feel wounded. It can knock us off our game for days. It can be debilitating.
In sales, you must be positive and optimistic. But how do we find the strength to be positive when we feel like someone just punched us in the gut? Part of being optimistic means that when we seize an opportunity, we count on it to close, and we get emotionally attached to the outcome. When something falls apart, the client gets mad at us, or the outcome is threatened, we get disappointed and emotional. Rather than thinking logically about how we can resolve the situation, our emotions cloud our judgement.
I want to give you six steps to protect your vulnerability:
1
Focus on the activity, not the outcome
If you are too connected to the reward (commission), when the deal falls apart it can crush you. Never count on the deal until the deal is closed. Don't count your chickens before they are hatched. Don't count your commission check until it is in the bank.
2
Don't let too much rest on one client
If this is the only deal you are working on and it goes sideways, it will devastate you. My best advice is to prospect every day to keep your pipeline full. When you have more clients than you can deal with, it doesn't hurt as much if a deal falls through. When you have options, you have a sense of control.
3
Don't discuss your feelings with co-workers
I think everyone needs a friend and a sounding board, but colleagues do NOT make good sounding boards. 90% of them won't care about your problems and the other 10% are glad you have them. If you need to talk to someone, choose a friend outside of work. Sometimes talking with a supportive friend or spouse helps us feel emotionally stronger and it allows us to explore solutions in a safe environment.
4
Face problems head on, in person
When a client is mean to us, we often try to avoid them. Rather than getting together to discuss the issue, we prefer to communicate by text or email as it is less confrontational. Difficult conversations should be done in person if you want to save the opportunity. It is easier to be critical digitally. If you have a problem, attempt to work it out face to face.
5
Be emotionally prepared to walk away
When your relationship with a client gets heated, you can control how you react, but you can't control how your client reacts. If they want to walk away, you can't force them to stay. Before having the difficult conversation, prepare yourself that you might not get the outcome you want. Be prepared for the worst possible outcome, but then build strategies to avoid that outcome if possible.
6
Lick your wounds and move on
We don't win them all. No matter how hard you work, no matter how good your customer service is, you will sometimes run into a client who beats you up. If you can afford it, my advice is to take a time out. You need an emotional break from your crazy schedule to recover. Anything else you are working on at the time will be affected by your emotional mindset. Before pursuing other opportunities, it is best to catch your breath, lick your wounds for a day, and come back with a positive attitude. When you take your time off, reconnect with your goals. Remember WHY you are trying so hard. Don't let one disappointment distract you from your objectives.
Reach out to 10 of your past clients this week. Ask them if they know anyone who is thinking about buying or selling this year. The secret to overcoming a lost opportunity is to find your next one.
If you want to learn more about how to better manage clients, check out https://leadersedgetraining.com/agent-virtual-training/.
Chris Leader
President
Leader's Edge Training upset