The Added Cost of Climate Change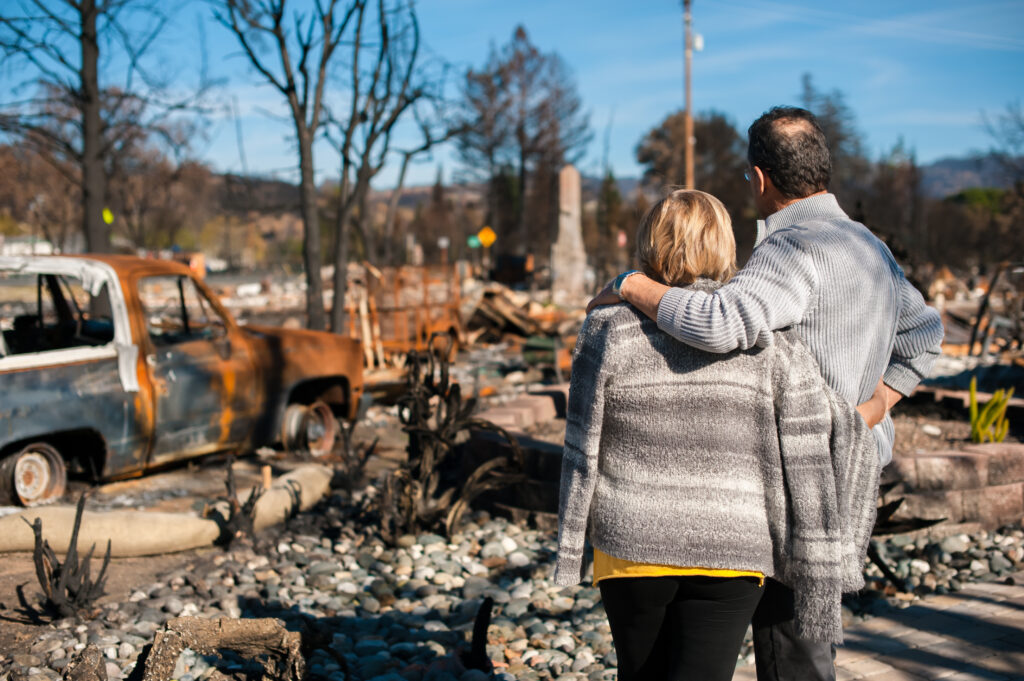 An issue that affects real estate, that we may not be connecting the dots on, is the added costs associated with what is happening with the weather. In real estate, it is not about the cause, it's about the effect and how we react to it.
The west coast is on fire. In Western Canada we are experiencing record-setting temperatures never seen before in our country. Canadian crop production is down between 35-50% due to the heat and drought. This will affect our food supply and the cost of food. In northern California, there is substantial damage to wine country. In Napa Valley it is so hot that it is turning the grapes into raisins on the vines. For many people In California, insurance is becoming impossible to get and if you are able to secure insurance it can be five times the price it was last year. The water reservoirs are dry and again we are looking at an increase in food costs as the crops burn in the fields. Florida is bringing the climate change conversation to the forefront. With the collapse of the condo building in Miami, hurricanes, floods and high tides, some insurance companies now deem Florida a very high risk and they are pulling out.
The reason I bring all of this up is because for most people to buy a house, they need a mortgage. All mortgages require the homeowner to have insurance to protect the bank. Part of the conversation soon will be around the cost of homeowners insurance (can you get it and what is the cost?). You must be prepared for these conversations with your clients. Contact your preferred insurance broker this week to have a meaningful conversation about what is happening in your local market.
All of these additional weather complexities require you (more than ever) to be a local specialist. Water availability, insurance affordability, and risk of catastrophic weather will all be part of our real estate conversation. Risks and costs change from county to county and only a local expert will be able to give clients sound advice.
This brings me to my conversation for today, becoming a local specialist. I've noticed a trend in the past while for agents to be going farther and father afield to do business, rather than focusing on their local community. Two things have contributed to this:
Technology has given some agents the false sense of being able to know everything about an area based on what they can see on their computer screen. Not true. There are local conditions that affect a sale that can only be known by a local specialist.
With the inventory shortage over the past 1.5 years, agents are traveling further from home to grab any listings they can. In the past year I have seen more for sale signs from out-of-town agents than I ever have before. In my view this is opportunistic. There is no way an agent from 1.5 hours away can know everything a buyer would want to know about a property in my city.
There are several reasons to focus your efforts on your local community:
COMMUTE TIME
The agent who drives 1.5 hours away to service a listing gets paid less. Think about the commute time to properly service the listing. During the pandemic when most showings were done virtually this cut down on travel time, but with the market opening back up again and more buyers wanting in-person showings, the commute time makes taking out-of-town listings challenging. Think about the time savings if you only took listings within a 30-minute drive of your house.
THE DOUBLE WHAMMY
In a lot of cases, the reason a homeowner chooses to sell with an out-of-town agent is because that agent was willing to reduce their commission to get the listing. Not only are you spending more time commuting, but you are doing it for less revenue. It is a double punch.
YOUR REPUTATION
If you have listings in your local community, you quickly build a reputation of success with local homeowners because they see your sold signs and receive your just listed and just sold cards, open house invites, etc. If you take out-of-town listings, no one locally will know who you are because your brand won't be recognized by anyone. Selling everywhere means you will be known nowhere.
SUPPORT LOCAL
When you sell locally, you support local businesses. You use local photographers, stagers, handymen, etc. which has the potential of contributing to your future business. As you help local businesses, they will feel obliged to help you. If you take out-of-area listings, chances are your local suppliers will not travel.
If you are chasing business outside of your area, your value goes down, your profit goes down, your reputation is non-existent, and you'll spend your life driving around. An out-of-area business model is an opportunistic business model. You are chasing business instead of attracting business. In the world of sales, this is what we refer to as a short nickel, not a long dime.
If you want to learn more about becoming a local real estate expert, check out https://leadersedgetraining.com/virtual-training.
Chris Leader
President
Leader's Edge Training