Recruiting Season is Here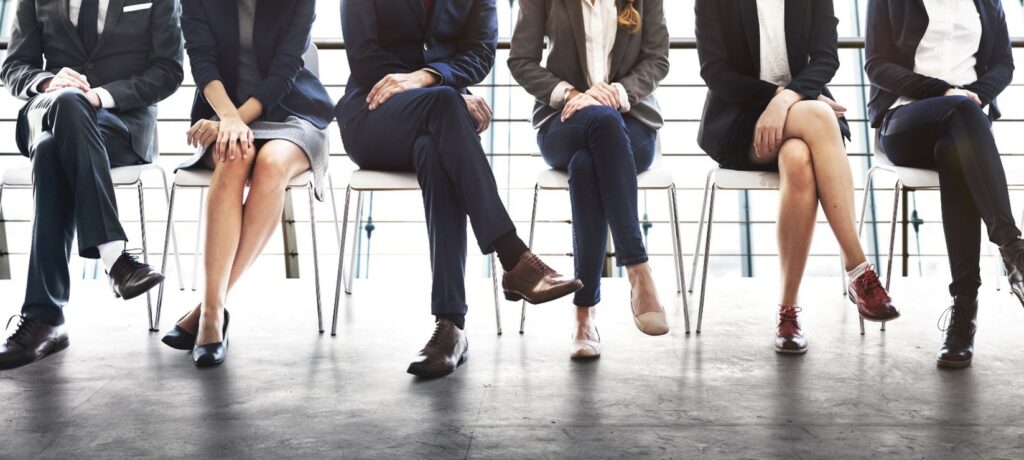 November and December is typically heavy recruiting season in real estate. I'm sure you've had managers from other companies reaching out to you trying to convince you to join them.
Agents often think the grass is greener on the other side of the fence. I'm here to tell you that 9/10 times it is not. Agents often switch companies for the wrong reasons. The problems they hope to fix don't go away after they switch. Their business gets disrupted during the move and the "greener pastures" they were hoping for don't materialize. I want to give you some things to consider if recruiters are knocking on your door because I don't want you to make a mistake. After all, your business is at stake.
MOST COMMON REASONS FOR CONSIDERING A SWITCH:
1
I WANT A BETTER COMMISSION SPLIT
Agents often consider switching to get a better split at another brokerage. Most of the time they don't do enough research to determine what's included for the fees they pay. I believe in life you get what you pay for. If you pay less, you can expect to get less. If you are focused solely on fees, you are not asking the right questions. You should be focused on "value" in terms of the services and support you receive. Can you get advice from your manager when you need it? Does the company offer marketing tools to help promote your listings? Does the company offer a CRM system and automated stay in touch campaigns for your sphere? Does the company offer training and tools to help you generate leads? These tools and services are valuable because they help you close more business. If you switch to a company that doesn't offer these services, your business will decrease. Any savings you get from a better split with be offset by a decrease in revenue. You're stepping over a dollar to save a dime. Before you consider making a move, take the time to investigate the tools and resources your current company offers.
2
I GENERATE MY OWN SUCCESS
Many agents think they are 100% responsible for their success. They use their own tools, they do their own marketing, and they don't rely on the company for anything, so why pay to be at a company when you don't use their resources. My answer to that is…you may be successful now, but that success was achieved at your company. Aside from tools, there is a lot the company does to create the right environment for you to succeed. It may be hard to quantify, but your company is likely doing a lot of things behind the scenes to promote the brand (and you with it). Don't be so arrogant as to think you achieved success all on your own. No one disputes that your success has a lot to do with the hard work, discipline, and dedication you bring to your business. But don't lose sight of the fact that your success has been built on top of your company's reputation, marketing, culture and support. Listing agents who list a lot of houses should never forget that a lot of their listings are sold by other agents in their office.
3
IF I SWITCH MY PRODUCTION WILL GO UP
Agents often consider making a move when they have had a dip in their production. They think a fresh start will miraculously increase their business. The problem isn't with the company, the problem is with the agent. They stopped prospecting for business a while ago and now they are in a slump. Managers at other companies will often promise that they can help you take your business to the next level, but they don't quantify how they will do that. To take your business to the next level, you must improve your skills and increase your prospecting. It's that simple. You don't need to make a move to accomplish that. It is all up to you. Rather than switching to another company and disrupting your business, you'd be better off sitting down with your manager, let them know the struggles you are having, get them to help you develop a business plan and goals for the upcoming year and hold you accountable.
4
THE OTHER COMPANY HAS BETTER TECHNOLOGY
There are a lot of companies that have entered the real estate space in the past few years that are technology companies masquerading as real estate companies. Agents are always looking for the next shiny thing that will drive more business, so they find these tech companies attractive. I love technology, but the truth is, technology is just another tool in your tool belt. It will not magically make you more successful. Once you get past the sizzle of the sales pitch, dig deep to find out the services and support the company offers other than flashy technology. Long term success in our business is based on substance, not flash.
5
THE OTHER COMPANY WILL GIVE ME LEADS
Give a man a fish and feed him for a day. Teach a man to fish and feed him for a lifetime. Don't choose a company because they will give you leads. Choose a company because they can train and support you to become a great salesperson. Don't depend on others to feed you business, learn how to do it yourself.  Prospecting for your own business makes you truly independent. That is when you've found the sweet spot in the business.
6
I DON'T GET ALONG WITH PEOPLE IN MY OFFICE
When one finger is pointing at the problem, three fingers are pointing back at you. EQ is a requirement in sales. You must be able to emotionally connect with others. If you have a problem with your manager or other agents in the office, sit down and work it out. Be transparent, be authentic, be clear, but be KIND. You attract more bees with honey than with vinegar. If you don't like the environment in the office, don't run from it, do something about it. Make a positive contribution. Show up every day with a great attitude…it's infectious. Others will be drawn to you. Positive attracts positive. The other agents will want to collaborate and share information if you are happy and approachable. Kill them with kindness. Look at it like a challenge for learning how to deal with difficult personalities. Once you master that, you'll sell more houses!
At the end of the day, you are responsible for your success. Take responsibility for your production and your relationships. If things aren't going the way you want, rather than making a switch (which is costly in both time and money), think about what it would take to get back on track if you stayed where you are. What changes would you need to make?
I can assure you that it is a lot less painful to stay where you are and change what you are doing than it is to go through the exercise of changing companies. Switching brands means having to recreate your marketing, learn new systems and tools, change your CRM system and so much more. Changing companies won't miraculously make you better. What will make you better is getting up every day, determined, focused and disciplined to do the right stuff.
If I'm to succeed…it's up to me!
TIPS TO SUCCEED AT YOUR CURRENT COMPANY:
Take stock of all your company tools. Which ones do you need to learn more about, so when you meet with clients, you can clearly articulate the benefits they receive by having access to those services?
Book a meeting with your manager before the end of the year to review your business plan for 2021. What can they do to support your production goals?
Ask your manager what you can do to help build a culture of awesomeness in your office. It is not about what the office can do for you, it's about what you can do for the office. The more you give, the more you get (both in life and in business).
Chris Leader
President
Leader's Edge Training