Are You Ready to Pivot?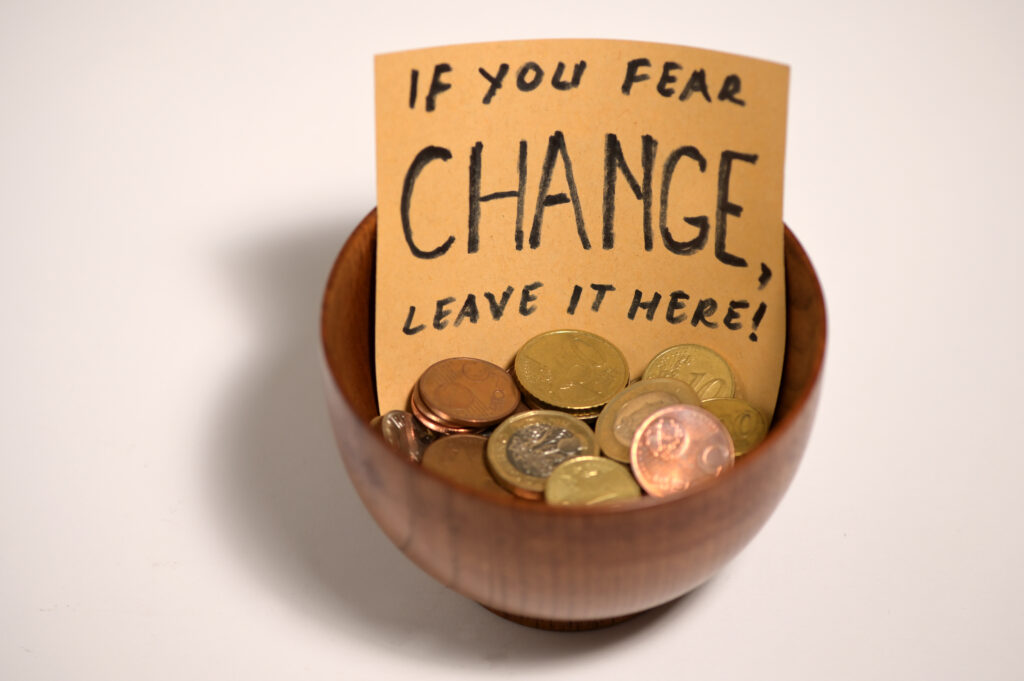 Knowing what strategies to deploy in your business requires you to forecast the market. No matter what happens with the economy, there will always be sales in the housing market. The fundamentals and conservative, sound business strategies will never fail you in good markets or bad.
I spend a lot of time every week reading what experts are saying about the real estate market. I read articles from economists, CFOs, and self-designated industry experts. Some of the experts would tell us the current market slowdown is not a bursting bubble, but rather a return to normal (or a soft landing). Other experts say there is a recession coming with high interest rates, falling house prices, falling stock values, and layoffs. With so many different opinions, it is difficult to know what strategies to apply moving forward. I am going with "cautious optimism".
In a hot market when everything is selling, inventory is low, days on the market are low, income is high, and cost of living is low – you should be ambitious in all aspects of your business. You should be creative and feel comfortable spending on marketing, brand recognition and new technology. But equally important, when the market starts to retreat, you need to be more conservative and cautious. The objective in a retreating market is to stay profitable.
Some of you may argue that your market is NOT in retreat, but I would argue that the writing in on the wall and if your market hasn't started changing yet, it is only a matter of time.
I want to give you tips on how to thrive in a market that is in retreat.
1
PROSPECT DAILY
Even for the most experienced agents among us, when the going gets tough, the tough get back to basics. When the market turns lean, experienced agents turn mean and aggressive. They know that to get a bigger piece of a smaller pie, they must lean in and prospect more than ever. This means putting 90 minutes of prospecting on your calendar every day.
2
FOCUS YOUR EFFORTS
Not all prospects are created equal. To get the most from your prospecting time, focus on your highest quality prospects.
* Start by asking friends and family for referrals. These are the easiest calls to make.
* Go back through your contact list and reconnect with any buyer leads that went cold in the last 12 months. Perhaps they were waiting for the market to settle down. That time has arrived.
* Circle prospect around active listings (yours and the competitors) to see if the neighbors know anyone looking to move into the area.
* Go door knocking in your neighborhood, introduce yourself as a neighbor, and ask if they are interested in selling. If not, offer to send them a monthly market report so they can stay on top of new listings and sales in their area.
* Call FSBOs. In the past two years, many sellers got the idea that they could sell themselves. FSBOs will get increasingly frustrated as the market retreats.
3
ANALYZE YOUR SPENDING
When the market is good, most financial problems can be solved by just selling another house. When the market starts to retreat, that isn't as easy. It is important heading into a retreating market that you analyze where you are spending your money, what's working, and what's not.
During a market retreat you must be able to pivot your finances quickly, and that start with knowing exactly how much you are spending and where. I am not suggesting a complete gutting of your budget, because you need to invest money in your business to attract tomorrow's clients. But at the same time, you can't be frivolous. Once you take a close look at where you are spending your money, you will know exactly where you can cut back if your revenue goes down. I always say "watch the pennies and the dollars will look after themselves." Pay down your debts and you'll sleep better at night, no matter what the market does.
4
CHANGE YOUR TALK TRACKS
When the market changes, buyers and sellers get nervous. When people get nervous, they typically postpone making big decisions.
What do you say to a seller when they ask you if they should sell or stay put? What if they are worried about their house going down in value? What if buyers are worried about buying a house if prices are expected to drop because they will be upside down on their mortgage. What if buyers say they want to wait until the market bottoms out and then they'll buy? What if clients say they want to wait for rates to come back down before they make a move?
You need to be prepared for these questions. If you don't have educated answers that give clients confidence that buying and selling is still a wise decision, you won't convince them to move. Having the right answers will ensure you continue to sell houses while other agents struggle. Most of your competitors will find our changing market debilitating. Their revenue will decline, and they won't address their expenses in time, so they will put their business in jeopardy. Most agents don't make changes in their business until it's too late. Ignoring something only makes it worse. During a market retreat, we will likely see these agents leave the business.
5
STAY POSITIVE
No one likes to work with a pessimistic agent. Regardless of what is happening in the market, you need to keep a positive attitude and see the opportunities. On the revenue side, people move in every market, you just need to find motivated clients. In a rising market, speculators and flippers get aggressive in the market as they try to take advantage of quick gains. In a declining market, these speculators go away, but there will always be people who need to move because they are having kids and need a larger house, their kids have moved out and they need a smaller house, some are retiring and cashing out, some are getting divorced, and others are getting promoted and relocated.
When buyers are concerned about rising rates, let them know that the question really isn't about rates, it is about monthly payments. What can they afford to spend? When rates rise, prices come down, so it is all about the monthly carrying cost.
If sellers are concerned about declining prices, remind them that their next house will also come down in value, so they may receive a little less, but they will also pay a little less. It's an apples-to-apples comparison.
As the market slows down and more inventory comes on the market, buyers will have more selection and sellers will need to be more creative with incentives to attract buyers. However, for the next few months while the market is in transition, it will be an awkward space. Sellers will still want to get what their neighbors got a month ago, and buyers will become more demanding in negotiations.
At the end of the day, regardless of what happens in the market, people will always buy and sell. The question is, will it be with you?
Chris Leader
President
Leader's Edge Training