2021 Commission Challenge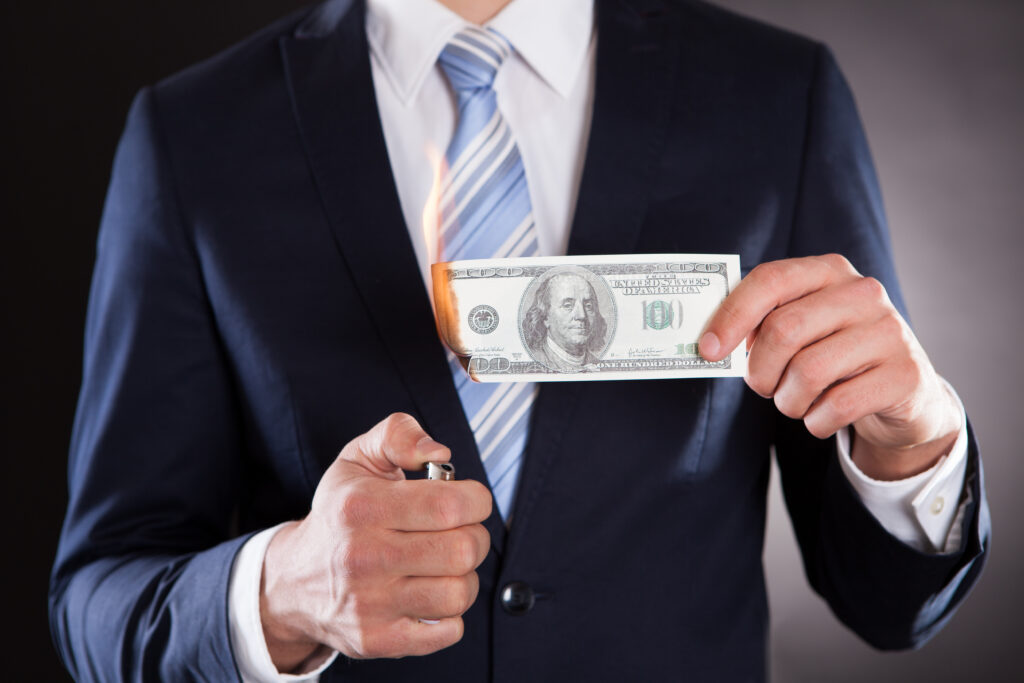 Inventory levels are critically low in most markets. Add historically low interest rates and it is causing a feeding frenzy in the housing market. When listings are rare, competition between agents heats up. To gain an advantage some agents are starting to cut fees. It's the perfect storm for today's commission challenge.
In a super-heated market when houses seem to sell in minutes, sellers start questioning the commission they are paying. Why pay so much money to the listing agent when it seems like houses are selling themselves? Why pay so much money to the buyer's agent when buyers are lining up by the dozens to purchase the house?
When properties sell this quickly, agents often feel like they hit the jackpot because they don't have to spend much on marketing. It is like winning the lottery. The money they save is direct profit. CAUTION: Any time it seems like you are making a windfall at our client's expense, trust me, they agree.
I read an article in Inman this week entitled Should agents offer reduced commission rates?. Keep in mind, the author was from a discount brokerage, so he's a little biased.
The author started by saying:
certain clients will ASK for a discount (e.g. your cousin who wants you to work for free),
while other clients might WARRANT a discount (e.g. a seller with a property that will sell very quickly).
I disagree. I believe your commission rate should be based on the level of service you provide to your clients. Whether or not a house sells quickly, you should still be investing in great marketing (photography, videography, online and print marketing, etc.). Even if the house is going to sell quickly, great marketing attracts more buyers, who compete, and the seller wins with higher offers. Don't get lazy! Even if a house will sell as quickly as you put a for sale sign on the lawn, you must still provide the seller with every service to ensure they get maximum exposure and top dollar. You can't provide this level of marketing at a reduced fee.
The author wrote that 73% of agents say they would not lower their commission if a client asked, but the reality is that the real estate market is changing. He went on to write that with discount brokers offering as little as 1% fees and an abundance of online tools to help buyers and sellers navigate the market on their own, lower rates can make agents more competitive. My answer … lower rates don't make you more competitive, they force you to reduce your services and your sellers lose out. You can't afford to lower your fees and still provide all of the services that sellers deserve without going broke. If you strip back your services to accommodate a lower commission fee, you will end up with frustrated clients.
Next the author wrote that to keep existing customers and attract new ones, a good tactic could be to price match other agents. Seriously? This is race to the bottom. If you offer a discounted rate to an existing customer, they will want the same rate next time. Everyone they refer to you will also want the discounted rate. One bad decision and you've changed your commission model forever.
The author went on to say that during off-peak times when there are fewer sellers in the market, agents tend to be hungrier for business and offering a discount could be a good way to attract customers. I don't recommend this. If you offer someone a discounted rate during your slow season, they will still want the same discounted rate when they sell in high season. If you want to attract more clients, build a reputation based on exceptional service and happy clients, not reduced fees.
The next point the author made was that you should give your loyal, repeat clients a discount to show your appreciation as they often send you referral business. I recommend that rather than reducing your fees to show your appreciation, why don't you do something special for them instead? Send them a great closing gift. Offer to host their house-warming party catered by the best restaurant in town to create a memorable experience. Offer to send in a handyman once they move in to fix little repairs around the house. Offer to send in a cleaning service before they move in. There are  a lot of ways to show your appreciation and still hold true to your business model.
Let me give you a few tactical suggestions:
1
When you are prospecting for seller listings, don't discuss commissions on the phone. This is a delicate conversation that should take place face to face after they have seen all the services you provide to substantiate your commission. If sellers asks about your fees on the phone you should say: "I'll agree to work for whatever fee we agree on, but let's not make that decision until we've had an opportunity to meet and you have a chance to see everything I do and I have a change to see your property. Agreed?"
2
When you are on the listing appointment and the seller asks you to cut your commission, learn to say: "No. I can't deliver the level of service I outlined in my presentation at a reduced rate. If I reduce my fees, I would need to reduce services, and you won't be happy. My goal is to sell your house as quickly as possible for top dollar. I can't do that without great marketing and that all comes at a cost."
3
If the seller says they are interviewing other agents who will do it for less then say: "If the other agent is that weak at protecting their own paycheck, how strong will they be at negotiating the best price on your house? At the very least you want to hire an agent who is a great negotiator. After all, the most important person in the room is you. It is not about how much you pay me, it is about how much you walk away with."
The commission challenge is not new. It happens every time the market heats up. If you want to learn more about how to protect your commission in these challenging times, check out https://leadersedgetraining.com/virtual-training.
Chris Leader
President
Leader's Edge Training